MONAKOPURE®: NOT JUST A MONACOLINA K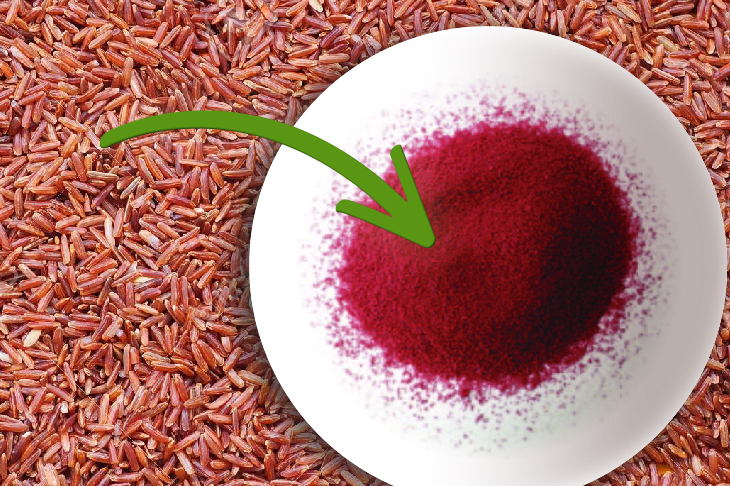 WHAT DIFFERENTIATES MONAKOPURE® TECHNOLOGY FROM OTHER MONACOLINS?
MonaKoPure® is a patented technology, the result of over 3 years of scientific research, which allows to obtain a special fermented red rice extract with unique qualities.
Common fermented red rice extracts are very often not standardized and therefore can vary from batch to batch. Additionally, they can contain up to 15 different monacolins, some with little or no activity.
MonaKoPure® is a standardized extract with constant characteristics in each production batch. In addition, it contains only Monacolin KA and its precursor, Monacolin K. A special purification method makes it possible to eliminate a whole series of inactive or inactive monacolins which, if present, would affect the quality of the final product. The result is a real concentrate of active monacolins!

HOW IS THE PRODUCTION OF MONAKOPURE® CARRIED OUT?
The monacolins derive from a particular fermentation process that involves the use of common rice to which a special mushroom, the Monascus purpureus, is added. The latter, by the fermentation of rice, metabolizes some of its components and, in addition to giving rise the typical red color, leads to the production of phytocompounds called monacolins.
There are 15 different types of monacolins, which are divided into primary, secondary and di-hydro monacolins.
However, the only monacolins that boast a high activity in maintaining normal cholesterol levels are the primary ones, namely Monacolin KA and the precursor Monacolin K, which is activated in KA within our body.
For the industrial production of MonaKoPure® rice and Monascus purpureus are placed together in large fermenters. The totality of monacolins resulting from fermentation is then highly purified through particular processes that eliminate secondary monacolins and di-hydro monacolins.
MONAKOPURE®, SYNONYMOUS WITH QUALITY
The previously illustrated technology makes it possible to obtain a highly purified and standardized extract, ensuring that all batches of the extract are equal to each other and do not show variations in the concentration of the active components.
This has a positive effect on the quality of the finished product which shows high levels of safety and purity certified with each production.